Leadership Development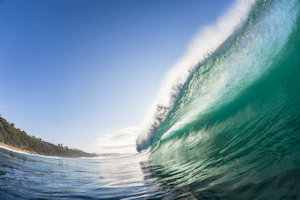 A company is only as strong as its leaders, not just at the executive level but within every strata and division. We work with our clients to implement the skills and behaviors of impactful leadership, as well as to build a bench for the future. Doing so means creating a company filled with employees who have the capacity for self-assessment, adaptive learning, honest feedback, and most important of all, accountability to an action plan. It means building a team of men and women who are willing to confront and eliminate unproductive behaviors in themselves and others. The result is a highly productive team that maintains a single-minded focus on corporate values, enhanced performance, and, ultimately, a healthy bottom line.
Sales Effectiveness
To live and work successfully in the Fifth Wave, it is necessary to get to the point quickly and honestly, with no drawn-out, unproductive dealings and hidden agendas. The same is true of selling. Your salespeople must be able to communicate openly with prospects, and also help those prospects do business the same way. Anything else is counterproductive to your company's goals. It is a waste of time and money. We teach your salespeople how to sufficiently disturb the prospect in order to create the need for your solution — and then build an ongoing relationship that transforms him or her from prospect to long-term business partner.
Recruiting and Selection Systems
Hiring the wrong person for a position is an expensive mistake, one that few corporations can afford to make. Hiring the right person can create a ripple effect in your corporate culture that ultimately enriches your entire organization. We teach our clients the unique art of Fifth Wave recruitment. You'll learn how to go beyond the expected (and ineffective) interviews that focus on the candidate's accomplishments (what he or she has done) and instead explore his or her values (why he or she has done it). Your goal is not to hire the person who fits your current culture, but the one who fits the profit-centered, accountable, high-performance culture that you want to create.
Deliverables
For all the services listed above, we offer the following implementation techniques:
Workshops
Development Groups
Coaching Sessions
Executive Retreats
Educational Products
Marriage Workshops
For more information about these services, visit www.morrieandarleah.com.
Keynote Lectures by Morrie Shechtman
Morrie Shechtman is a highly sought-after speaker who has lectured on personal transformation and productivity to audiences throughout the United States, Canada, Mexico, Latin America, Europe, India, Africa, Australia, and New Zealand. Chairman of Fifth Wave Leadership. He has consulted with hundreds of top executives worldwide about managing disruptive change, merging corporate cultures, and effectively mentoring an increasingly demanding workforce. Morrie has authored two business books — Working Without a Net: How to Survive and Thrive in Today's High Risk Business World and Fifth Wave Leadership: The Internal Frontier — that examine the close connection between personal growth, bottom-line profitability, and stakeholder value. Morrie has been interviewed on Good Morning America and has been a frequent guest on PBS and major market radio talk shows. A number of political figures have recognized him as one of the most influential minds of our generation for his strategies for thriving in today's high-risk business culture.
He is available to speak on the three areas detailed in this document — Leadership Development, Sales Effectiveness, and Recruiting and Selection Systems —as well as his classic breakthrough presentation, Creating a Conscious Culture. He tailors his keynote presentations to meet the unique needs of your audience. His dynamic and inspiring presentations always include specific actions audience members can take to move themselves and their organizations toward a heightened state of self-awareness, productivity, communication, and accountability…a state that offers a remarkable and measurable advantage in 21st century business.